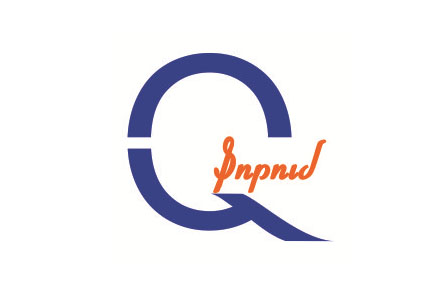 On April 16th and 17th 2018, the 4th Forum for the stakeholders of Education Quality Assurance will take place, focusing on 'Education and Specialist: Professional Education Today and Tomorrow." The Forum is organized by the National Center for Professional Education Quality Assurance (ANQA) and will bring together representatives from Universities and Colleges, as well as local and international education professionals and employers.
The goal is to discuss the issue of recognition of qualifications granted by professional education institutions in the labor market.
Within the framework of this two-day forum, the challenges of education quality will be discussed, with particular attention to transparency in the area of ​​vocational education, the need for new approaches to education management and the implementation of a system based on performance contracts.
With the participation of universities, employers, students and international experts, the question will be discussed whether a student becomes an educated person or a specialist during and after his or her studies.
From this perspective, the role of pre-bachelor's vocational education in the knowledge-based economy will be considered. Note that pre-bachelor's vocational education is a novelty in the Armenian education system.
The focus of the forum will also be on the improvement of educational programs, the use of the ANQA University-Employer Model, and the expected changes in the second phase of the institutional accreditation process.
The forum will also host guests from abroad who will present the best international experiences on the issues discussed and its localization opportunities. The forum's international speakers will be Senior Research Fellow of the Higher Education Policy Research Center (CHEPS) at the Twente University in the Netherlands, Donald Westerheijden, an expert on implementing effective contracting systems in the Danish higher education system, and an Associate Professor at Bournemouth University, author of numerous articles and eight books, Jennifer Ann Moon.